Fanny Fletcher, later Tasker, was born in the July or August of 1844 in the village of Minting in the East Lindsey district of Lincolnshire, about 6 miles northwest of Horncastle. She was baptised on 13 August 1844 at the Village's Parish Church and was the daughter of John Edward Fletcher and his wife, Louisa Greenfield.
John was a Carpenter and Wheelwright and came from the village of Ashby Puerorum, which was about 12 miles away from Minting. Louisa's parents lived only a few doors down in 1841. She started life in France as her father, Thomas, served in the Royal Artillery in the Napoleonic Wars, even serving at Waterloo. Eventually settling in Minting after Thomas left service, the family was provided for by Thomas' pension and his work as a shoemaker. Thomas died in June 1843 of 'Natural Decay', aged 63. John Fletcher, his son-in-law, registered and was present at his death.
John and Louisa married in Minting in 1837 and welcomed two children before the birth of Fanny – John Ira in 1839 and Frances in 1842. The family were raised in a likely close-knit village of just 280 people and one that would not see dramatic expansion or decline in terms of population over the Victorian era. Its Parish Church, named after Saint Andrew, stood centrepiece, dominating the village buildings and curved country lanes. The village pub, the Sebastopol Inn, was a popular conversation spot. It was named after a soldier who drowned in a nearby Dyke who had recently returned from the Crimean War.
Fanny welcomed more sisters in the late 1840s and early 1850s – Ada in 1846 and Harriet in 1849. Zilla Fletcher was born just one week or so before the census in 1851. The family continued to live in Minting, John Fletcher perhaps now taking on apprentices being described as a 'Master Carpenter'. Ira, the eldest child, aged 13 years, took on the occupation of an Errand Boy while his sister Frances is described as a scholar. Fanny's grandmother, Sarah, widow of the late Thomas Greenfield, remained living in Minting. She was described as a 'pauper', perhaps indicating she was living off Poor Relief or other provisions, such as her late husband's pensions.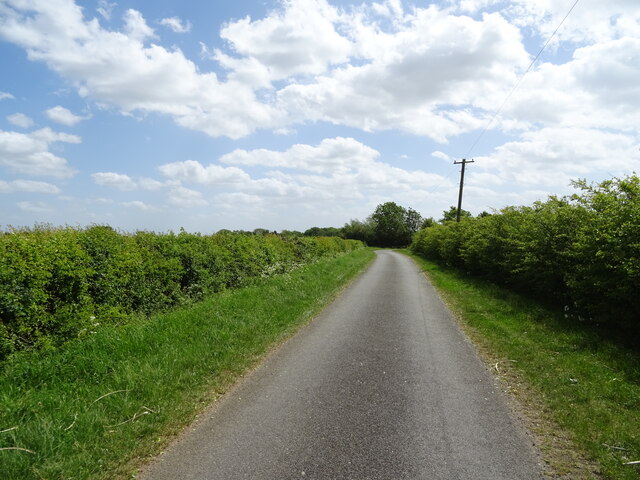 Throughout the 1850s, Fanny welcomed the birth of two brothers – Jackson in 1852 and Walter in 1854. Not much is known about her experience of this decade, nor much about any possible education, she may or may not have had. In the 1861 census, Fanny no longer lives at home or is, at least not for that night. There are possible candidates for her becoming a servant at different households, but none fit perfectly. Internal migration inside Lincolnshire along these lines was common at the time. Her sister Harriet was visiting her father's younger sister on that night so perhaps Fanny was doing something similar at the time. From this, then, maybe she ended up being missed off the census of that year.
Either way, she left Lincolnshire and its rural beauty by the mid-1860s for the smog and grime of industrial Leeds. Her motivations for making this move are unclear – was it a push to Leeds or a pull towards it? The Mills and Industry of Leeds in the Industrial Revolution brought work, but it wasn't necessarily the best of conditions. Perhaps Fanny felt that it would be best for her, or any future children, to take advantage of this? On the other hand, she possibly didn't like Minting or its prospects. Another factor to consider is how did she emigrate? Alone or with others? By foot or train? By coach?
Regardless of her motivations, she was living in Buslingthorpe, Leeds, by the time of her marriage to James Horner Tasker on 13 August 1865, 21 years to the day after her baptism. The wedding occurred at the now-demolished St Michael's Church on Buslingthorpe Lane. The irony of her move to Buslingthorpe was that there is a village with the same name in Lincolnshire, just 12 miles from Minting. It is unknown if the names are connected or not.
Back to her marriage, her husband was James Horner Tasker, who was born in October 1844 in Horncastle. He was the illegitimate son of Eliza Emerson Tasker, who was illegitimate herself. His mother married John Dobbs in Horncastle in 1850; it is possible he was James' biological father. Regardless of biology, Dobbs could have been a strong father figure for little James. The Dobbs left Lincolnshire after 1861, although James could have left before them. He is missing from the 1861 census, along the same lines as Fanny.
The couple welcomed their first child, a daughter called Fanny Eliza Tasker, my Great Great Great Grandmother, who was born on 11 February 1866, the same date as her Great Great Great Grandson. Two more daughters followed – Mary Olive in 1867 and Minnie in 1870. In 1871, Fanny and her family lived at 6 Laycock Street in the Sheepscar district of Leeds. The family took in two lodgers – Henry Barker and John Cook – the latter who came from Horncastle. Harriet, Fanny's younger sister, also resided with the family. The widowed Eliza Dobbs, Fanny's Mother-in-Law, also lived next door. Her sons George and John and a lodger, perhaps related to the above-mentioned John Cook, also lived with her.
It is worth mentioning that Harriet Fletcher quite literally disappears after this record. We do not know the circumstances, but John Edward Fletcher's 1887 Will describes what should happen if Harriet is 'found within one year of [John's] decease'. Harriet's fate may remain a mystery, but she was living with her sister in 1871, but I doubt she followed her to Birstall.
The aforementioned move to Birstall occurred at some point before 1874. It was first preceded by the sad death of Minnie Tasker in 1871 of unknown causes. This was followed by the birth of a daughter called Edith in around 1872. 1874 was the year that another daughter was born, named Rose Ann, and this was around the time the family ended up in Birstall. Eliza Dobbs, Fanny's Mother-In-Law, remained in Leeds until after 1901.
1876 brought both a birth and a death of an Edith Tasker. In March 1876, the couple lost yet another daughter – Edith, who was only 4. She was buried in the Birstall Parish Churchyard on 16 March 1876. Later in the year, in the third quarter, another daughter called Edith was born and named poignantly after her recently deceased sister. 1878 also brought life and death with the death of Rose Ann Tasker, aged just 3, who was buried at the same church on 11 April 1878.
On 20 August of the same year, the couple had their first boy and named him James Edward Tasker. Perhaps after his father and also maternal grandfather, John Edward, and also, by extension, his Great Grandfather Edward. Another sister followed on 2 May 1880, who was named Clara.
It seems repetitive to type the words, but life truly gave with one hand and took away with the other. Edith Tasker, just like her elder sister with the same name, passed away aged 4 years and was buried in Birstall Churchyard on 14 September 1880. By this point in 1880, Fanny had given birth to 7 children in total – 6 girls, 1 boy – however, only 3 girls and a boy remained living.
In 1881, the family lived on Union Street, near Birstall Town Centre. James worked as an Iron Moulder, as he had done for many years. Some years later, before 1887, James is recorded as having a Beer licence for the Robin Hood Inn, which was situated on Union Street. It was transferred in 1887 from James, but there was reporting throughout the decade of the 1880s for people to rent the Inn. An 1882 advert gives it a rent of £25.
The family welcomed another boy, John George, on 8 April 1882, but the following year was to bring another tragedy and more premature death for the Tasker family.
It was a Saturday, specifically 18 August 1883. James Edward Tasker and his younger sister Clara had dinner and ran off to play at about 1 pm. They were playing with other children on the road near the Greyhound. There was construction going on, narrowing the road with posts and rails. Down to this, a watchman named Josephus West, a blacksmith by trade was employed and reported driving the children away from the road many a time.
At about 3 pm, West saw a cyclist come down Leeds Road and pass him up Huddersfield Road. This was followed by another cyclist about 40 yards behind him who was travelling at a moderate speed. There were many people about as many were watching the Clown Cricketers leading to the unknown rider blowing a whistle as he passed.
Disaster was about to strike as the rider began to ascend Huddersfield Road, and James Edward Tasker decided to run across the road. The rider desperately tried to swerve out of the way, but James was hit by the bicycle, and the rider himself was knocked down, and the bike fell down sideways. Mr. West picked up James, who cried a little but scarpered off home. The rider enquired about James and then rode off.
James arrived home shortly afterwards at around 3 pm, crying and saying that a man on a 'velocipede' had knocked him down and run him over. He complained of pain in his right ear, which was swollen and slightly scratched. His mother, Fanny, sent him off to Mr. Creighton's shop to buy half a pound of soap. When he returned, he sat down and 'cried very much', and his father, James, then laid him down on the sofa.
After a short while, James fell asleep after about half an hour, and he awoke and vomited back up the stew he had at dinner. He fell asleep again for 20 minutes or so before waking back up and vomiting again. He 'fell unconscious' after this and was attended by Dr. Forsyth at about 7 pm. Leeches were ordered, and some were applied above the ear.
Alas, all was for nothing. He remained unconscious and then died 'very quietly' just hours later at about 9.15 pm. An inquest was held at the Robin Hood Inn on the following Monday, 20 August 1883, where a verdict of accidental death was found. He was buried the following day, on 21 August 1883, at the Parish Church.
It is noted that James Edward's life was insured in the Prudential Association Society's Office. Perhaps poignant after facing so many earlier losses, the Tasker family took out life insurance.
The couple's final child, a daughter named Frances, was born on 30 June 1884. There was not to be another premature death for a number of decades now. In total, James and Fanny had 2 boys and 8 girls during their marriage. So 5 children had died – 4 girls, 1 boy – while 5 had survived.
By 1891, the Tasker family had moved onto Blackburn Road. Nothing had significantly changed in the family circumstances apart from Mary Olive's 1887 marriage to Alfred Norris Smith. The eldest, my direct ancestor, Fanny Eliza, remained at home, working as a Woollen Weaver. All the other younger children are described as either 'schoolgirls' or 'schoolboys'.
Fanny Eliza Tasker was married to John Thomas Crossley in 1893. They had 5 children over their marriage, with James Edward, Frances and John being familiar names used once again. In 1901, the Tasker family resided at 33 Blackburn Road. Clara, John George and Frances remained at home, all of them working in the mill. Clara Tasker was married just a few months after the 1901 census. Frances also got married in 1909. Only John George Tasker remained living at home with his parents.
Fanny Eliza Crossley, Fanny and James' eldest and my direct ancestor, had a tough married life. Her husband liked to drink and left very little for the family. He even signed up to the Army in the early 1900s and tried to desert. He was caught in a house in Birstall with the handcuffs from his previous arrest in his pocket! He was imprisoned for that and his alcohol habits on a somewhat regular basis.
This led to the Crossley children residing with their maternal grandparents by the time of the 1911 census. Fanny Eliza Crossley is not recorded on the 1911 census as far as I can see, but she could possibly have been living with her parents and brother John George too. They remained living on Blackburn Road.
Then in January 1914, at the age of just 47 or so, their eldest daughter passed away. They had now lost 6 of their 10 children. Not only did they have to deal with that fact and grief, but they also had to console and care for their grieving grandchildren.
War broke out in the summer of the same year. Fanny, whose grandfather served in the last great European war, watched a generation head off to war. I am not sure who served in the family, but I am sure many will have. This was happening as both Fanny, and James Tasker both hit the impressive age of 70 in 1914. The following year was their golden wedding anniversary.
Fanny's remarkable, tragic and arguably quite ordinary life ended in February 1916. Like so many of her family members before her, she was buried in St Peter's Churchyard in Birstall, ironically on Valentine's Day 1916. James, her husband, died the following February and was interred in the same plot 51 weeks to the day of his wife's burial.
Fanny's life is impressive with its longevity but also tragic with its losses. We will likely never know exactly why she and James left Lincolnshire and why they both ended up in Leeds and were able to marry. However, it ended up being one that was successful, lasting 51 years and one that built a lasting legacy in an utterly alien area and county.
Their grave may be unmarked, but their memory and legacy continue, even after 107 and 106 years since they passed away.